The Eastern Regional Health Authority (ERHA) recently held its first World AIDS Day Secondary School Banner Competition where 10 secondary schools from the Eastern region participated.
Northeastern College copped the 1st place trophy as well as the People's Choice Award.
SWAHA Hindu College placed 2nd, followed by Toco Secondary School who placed 3rd.
The ERHA thanks the Ministry of Education, all the secondary schools that participated and everyone who voted in the People's Choice category.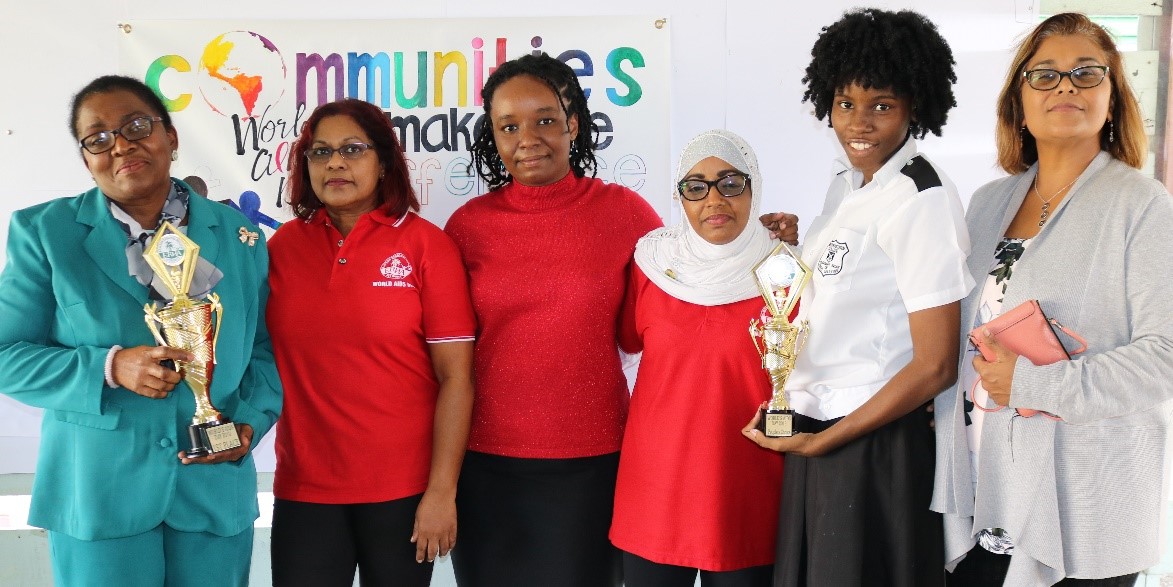 Northeastern College proudly displays their 1st place award and People's Choice award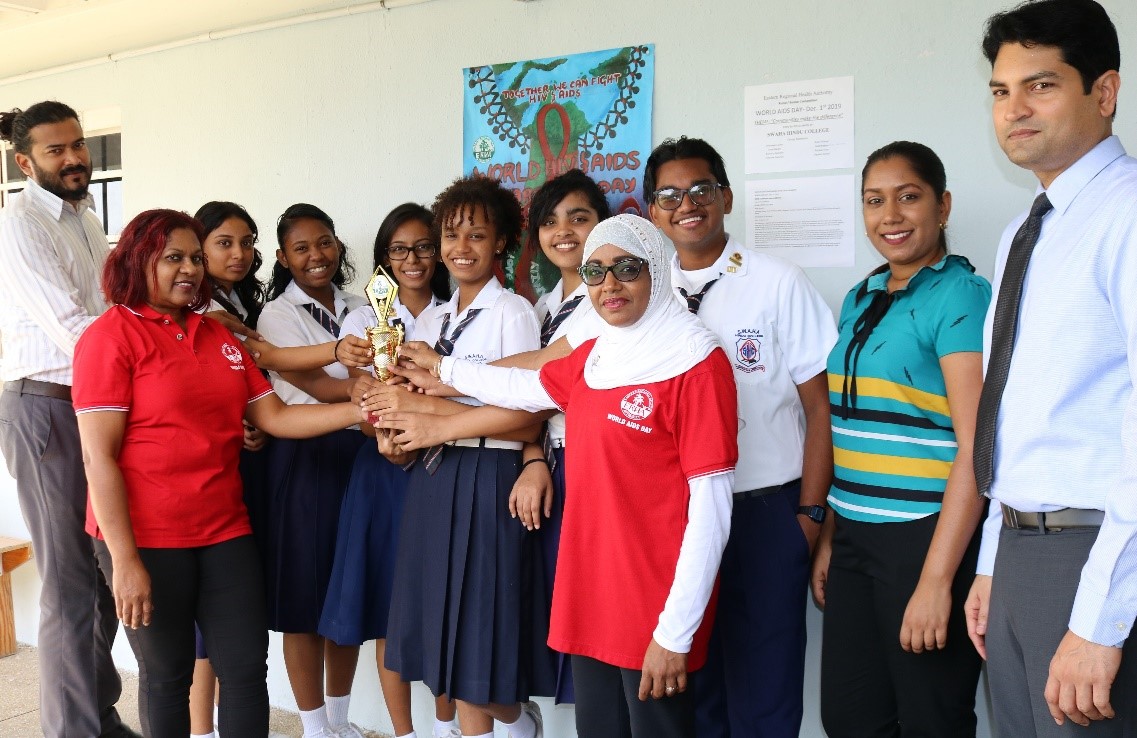 Students and Staff of the SWAHA Hindu College show off their 2nd place prize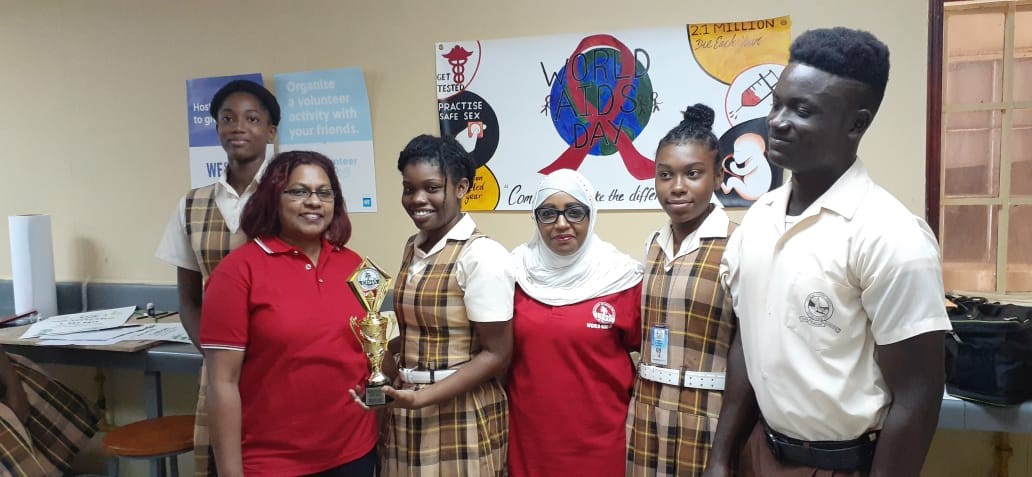 Students of the Toco Secondary School pose with representatives from the ERHA and their 3rd place trophy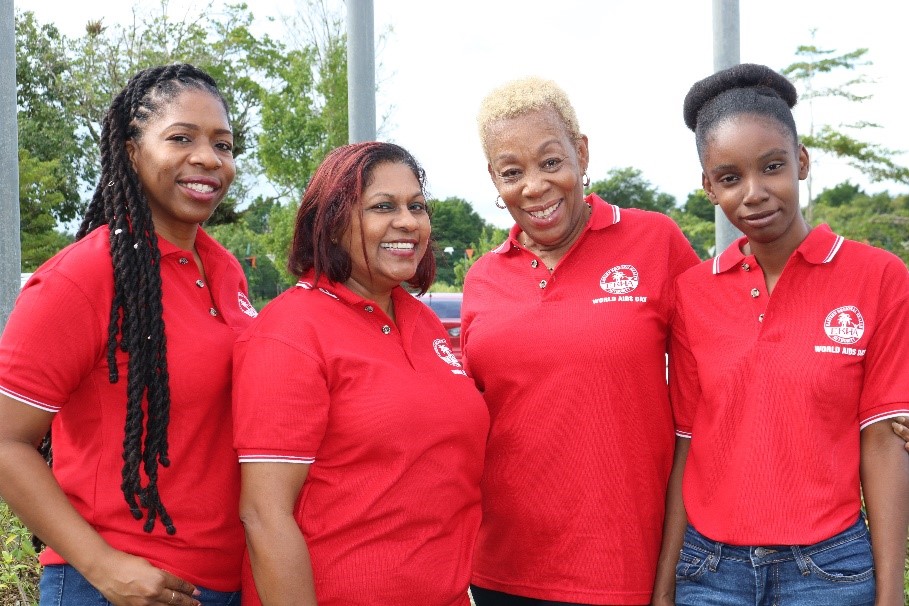 ERHA Team Members for this year's World AIDS Day Secondary School Banner Competition