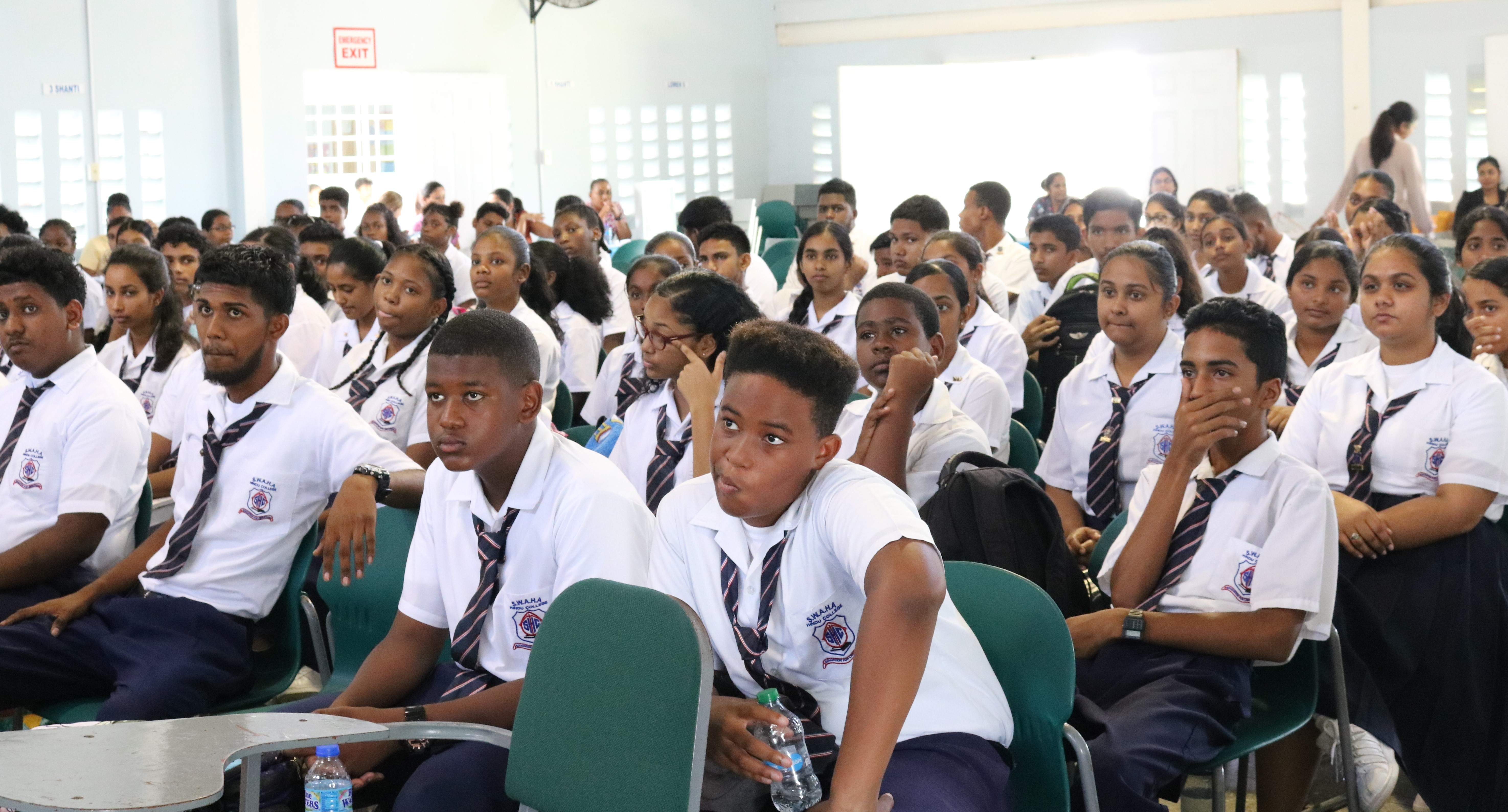 Over three hundred students of the SWAHA College in Sangre Grande participated in the Eastern Regional Health Authority's Career Caravan where they received information to guide those interested in careers in the health sector.
The Career Caravan was hosted at the school on September 16th, 2019. Interactive presentations were made by representatives from the Nutrition, Pharmacy, Para-Clinical Services, Human Resources and Health Education departments. The representatives engaged the students and shared insights on the evolving specialised areas.
The Authority also partnered with tertiary education providers such as University of Trinidad and Tobago (UTT) and College of Science, Technology and Applied Arts of Trinidad and Tobago (COSTAATT) to provide the students with information on entry routes to the available programmes.
The Career Caravan will run during the period September to October 2019 and will visit Secondary Schools within the Eastern Region.