The Eastern Regional Health Authority launched its Healthy Hospital Initiative at the Sangre Grande Hospital on Wednesday 27th November, 2019.
Dr Sasha Sankar-Maharaj, Medical Director unveiled plans which will focus on the theme, "Healthier Bodies, Healthier Minds, Healthier Environment". Dr Sankar-Maharaj highlighted some of the key initiatives to be undertaken which include a cultural shift geared toward healthier decision making among staff and client; improving general health and well-being; implementing a sustainable health care system; strengthening hospital leadership and beautification of the environment.
Over 70 persons looked at demonstrations of simple exercises to improve physical health which were performed by Physiotherapist Mr. Trevor Samaroo.
The audience also learned simple methods to prepare healthy meals and viewed a live demonstration for stewed chicken which eliminates the use of sugar.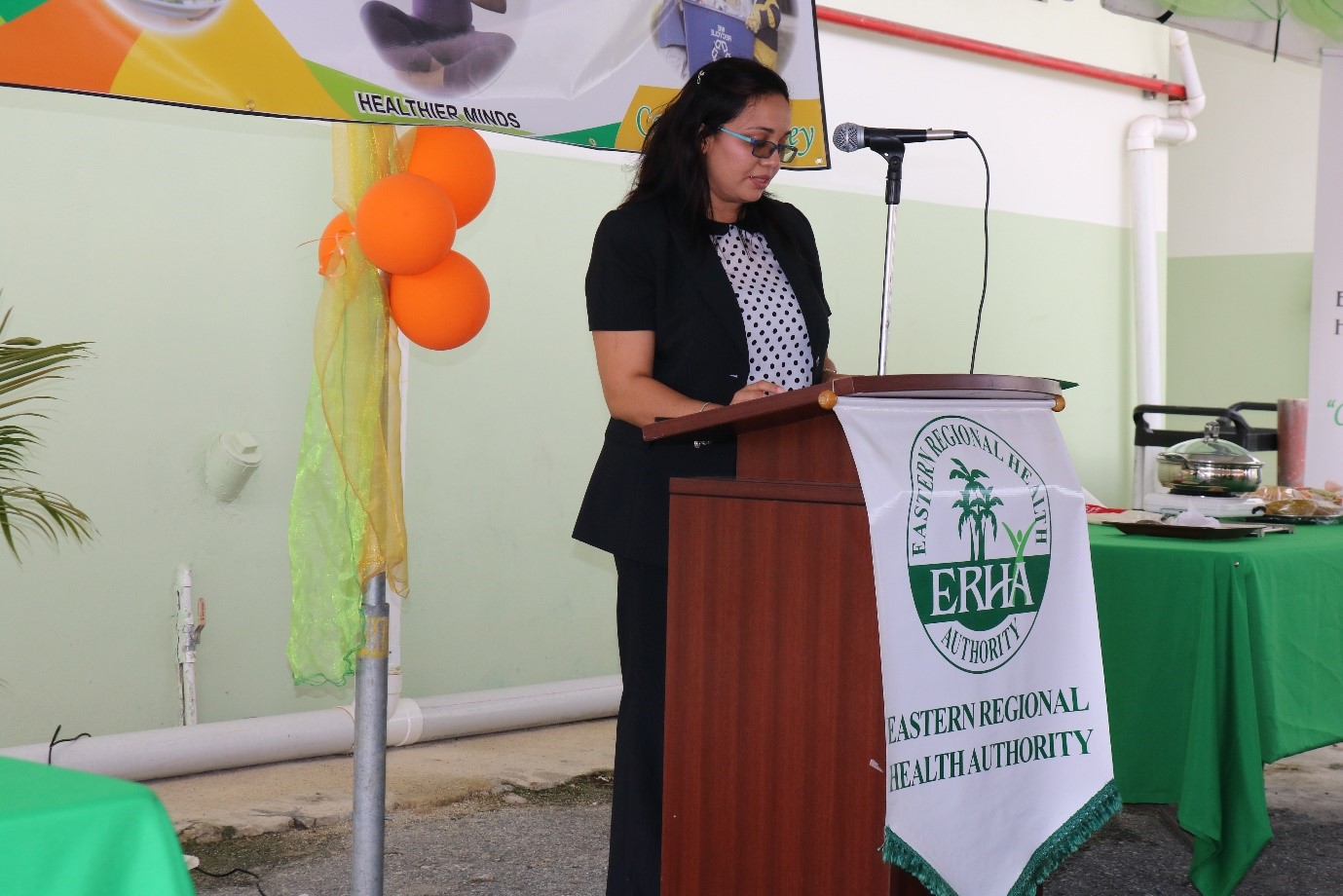 Dr. Sasha Sankar-Maharaj, Medical Director Ag. gives an overview of the Healthy Hospital Initiative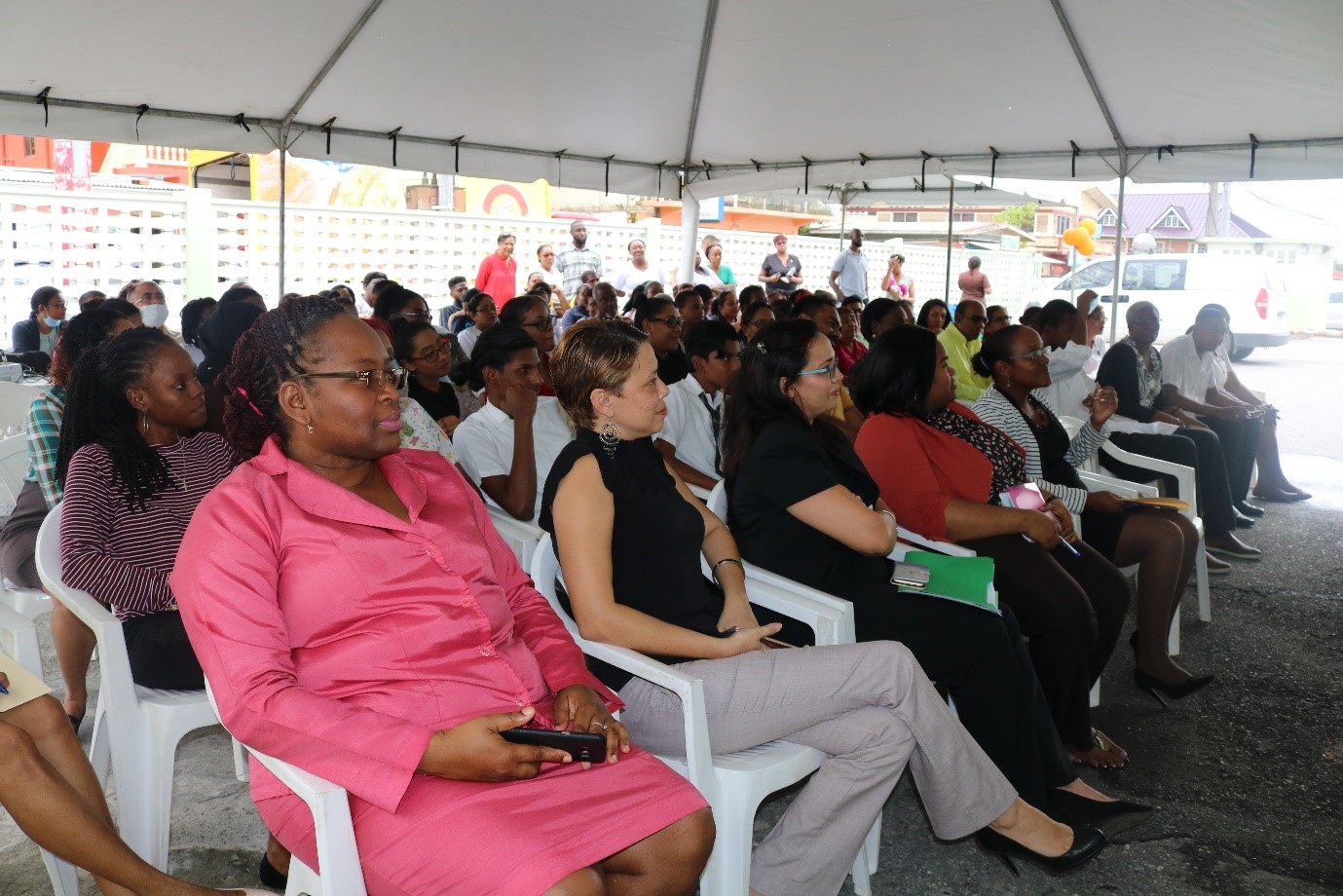 Staff members and clients at the Healthy Hospital Initiative Launch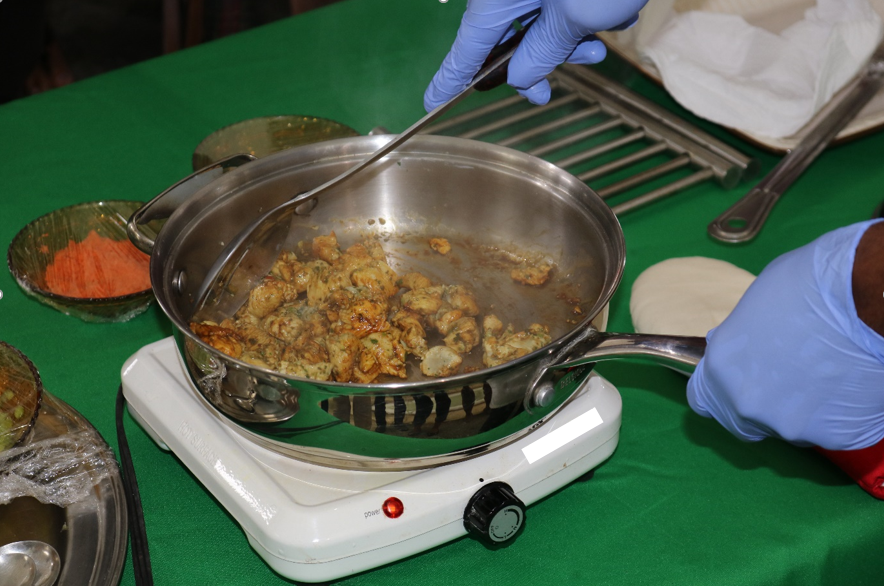 In keeping with the healthier body initiative theme, the Nutrition and Dietetics department demonstrated a method of preparing stewed chicken without the use of sugar