Every drop of blood donated is a step toward saving another life.
Over 45 voluntary blood donors participated in a blood drive at the Sangre Grande Hospital Blood Bank at the Eastern Regional Health Authority on 12th June, 2020.
The event was organised by Ms. Dionne Waterman, Registered Nurse and her team in observance of World Blood Donor Day, which is celebrated annually on June 14th.  and serves to thank individuals who donate blood and encourage more people to start donating. This year's theme "Safe Blood Saves Lives" focuses on raising wider awareness of the urgent need to increase the availability of safe blood for use wherever and whenever it is needed to save lives.
The staff sensitised over 80 visitors about the need for blood donations and provided them with motivation and advice.
The ERHA thanks all donors for their life-saving gifts and encourages you to visit the SGH Blood Bank today and become a voluntary blood donor. For more information, feel free to contact the Blood Bank at 226-9779/9780.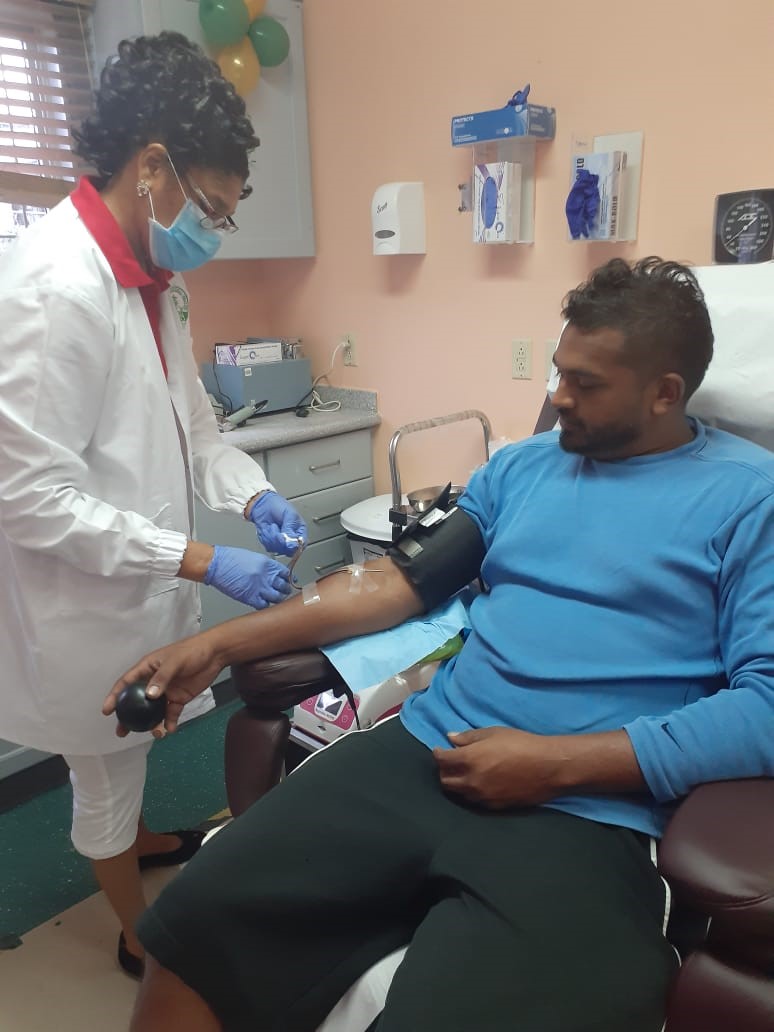 Enrolled Nursing Assistant Valarie Diaz attends to Mr. Shivam Harrypersad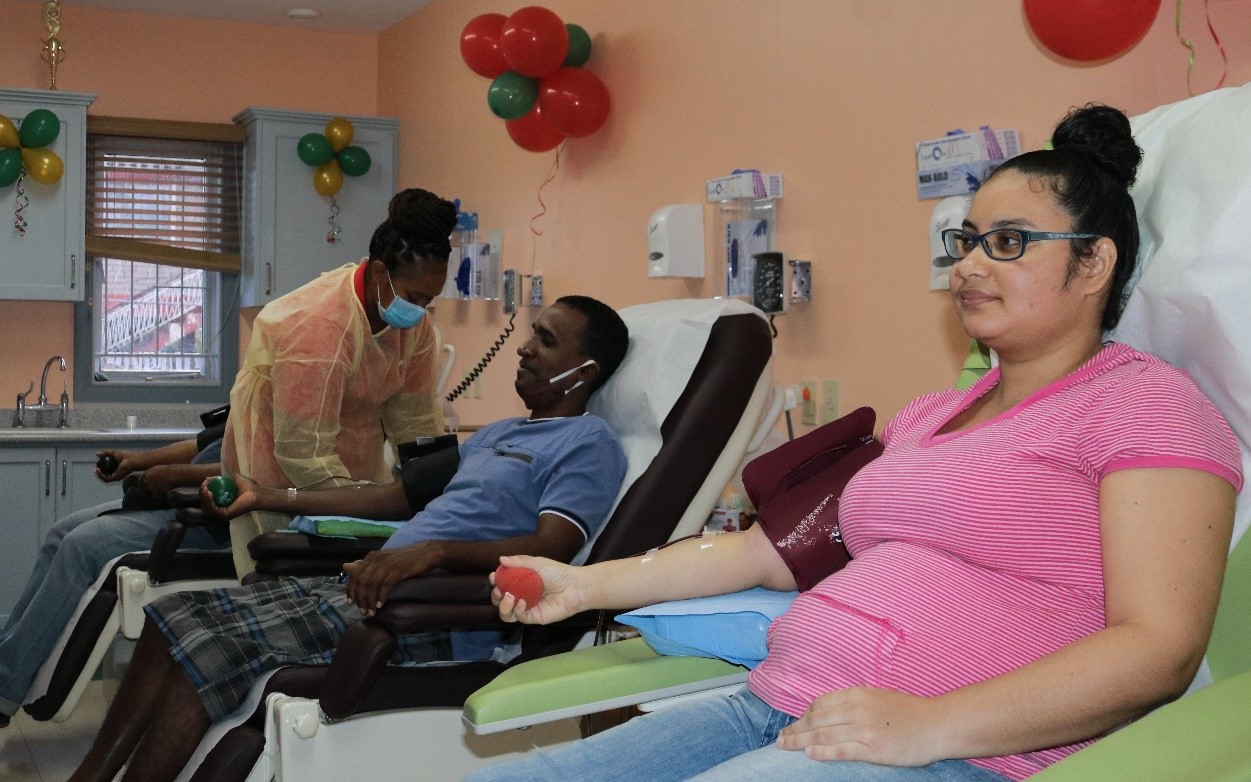 Shenyce Serrette and other volunteers donate blood for World Blood Donor Day 2020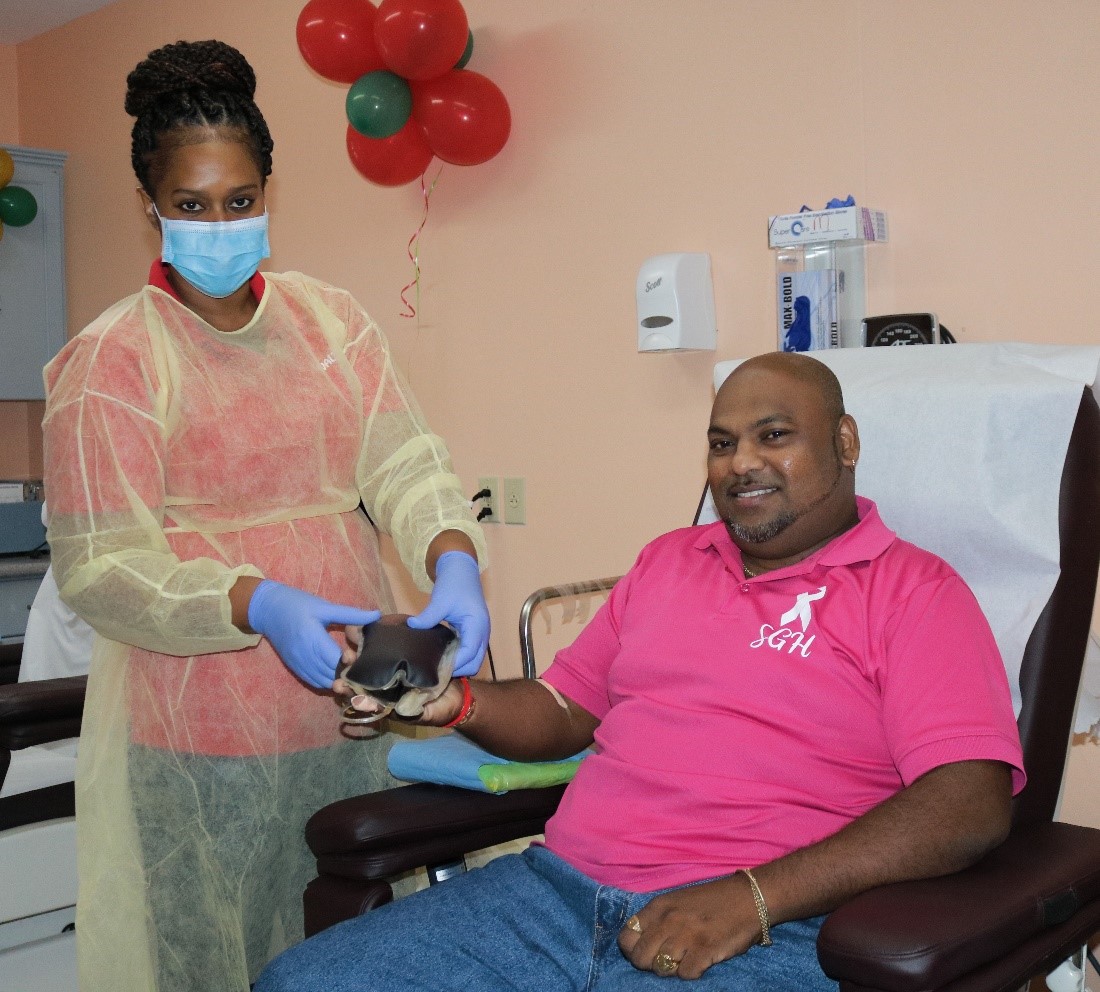 Mr. Adesh Rambharack, Motor Vehicle Driver, proudly displays blood bag with Ms. Janelle Walters, Registered Nurse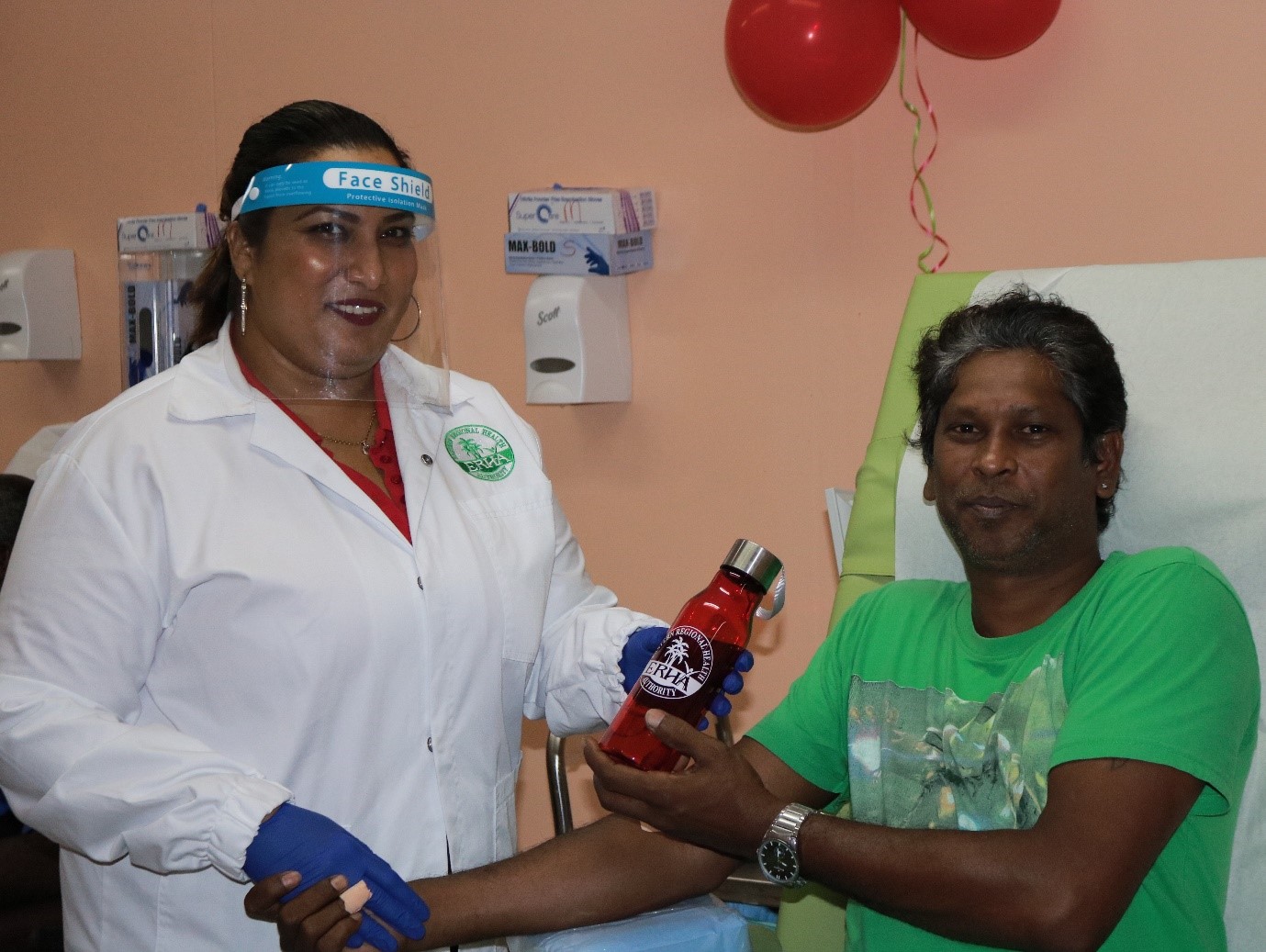 Mr. Harrison Motilal is presented with a token of appreciation by Ms. Ramona Lal, Registered Nurse after voluntarily donating blood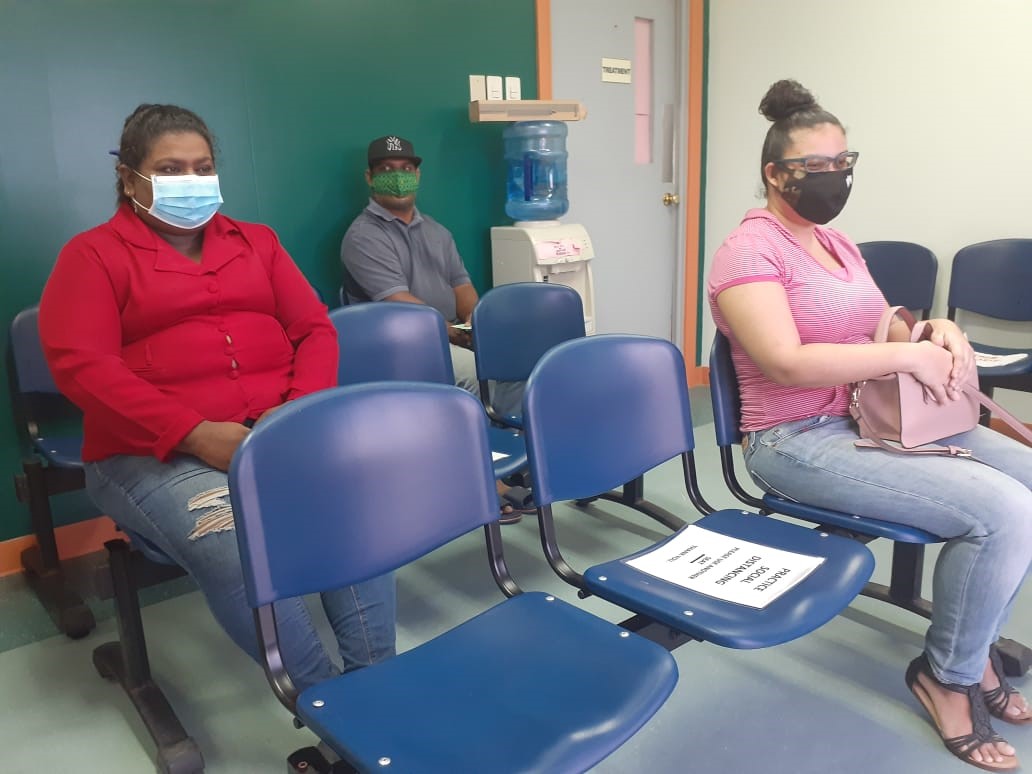 Donors practice social distancing as they wait to give blood