In commemoration of Breast Cancer Awareness Month, staff and clients of the Eastern Regional Health Authority (ERHA) joined with members of the public on Sunday 20th October, 2019 to walk the streets of Sangre Grande and to participate in a grand health fair in an effort to raise cancer awareness.
The walkathon started at the car park next to the Sangre Grande Police Station and ended at the Sangre Grande Hospital where the walkers and runners engaged in a heated Zumba burnout. The exercise session was followed by a health fair which featured live performances, clients' testimonials and health presentations on men's and women's health. Basic screening, pap smears, breast examinations, prostate examinations, and blood tests including Prostate-Specific Antigen (PSA), were conducted and persons were also treated to body massages.
Staff members of the Nutrition, Physiotherapy, Medical Laboratory and Medical Social Work Departments also shared information on various health related topics and gave individual advice on living healthier lifestyles.
Representatives of Sagicor and Pan American Life also came out to support the fight against cancer and provided vital information to the staff, clients and community members.
The health fair catered to all, including children; who engaged in exciting games, face painting as well as bouncy castle fun throughout the day.
The event was hosted by the Sangre Grande Hospital's Oncology Department in collaboration with the Trinidad and Tobago Medical Association (Eastern Branch) under the theme "Rise Above Cancer."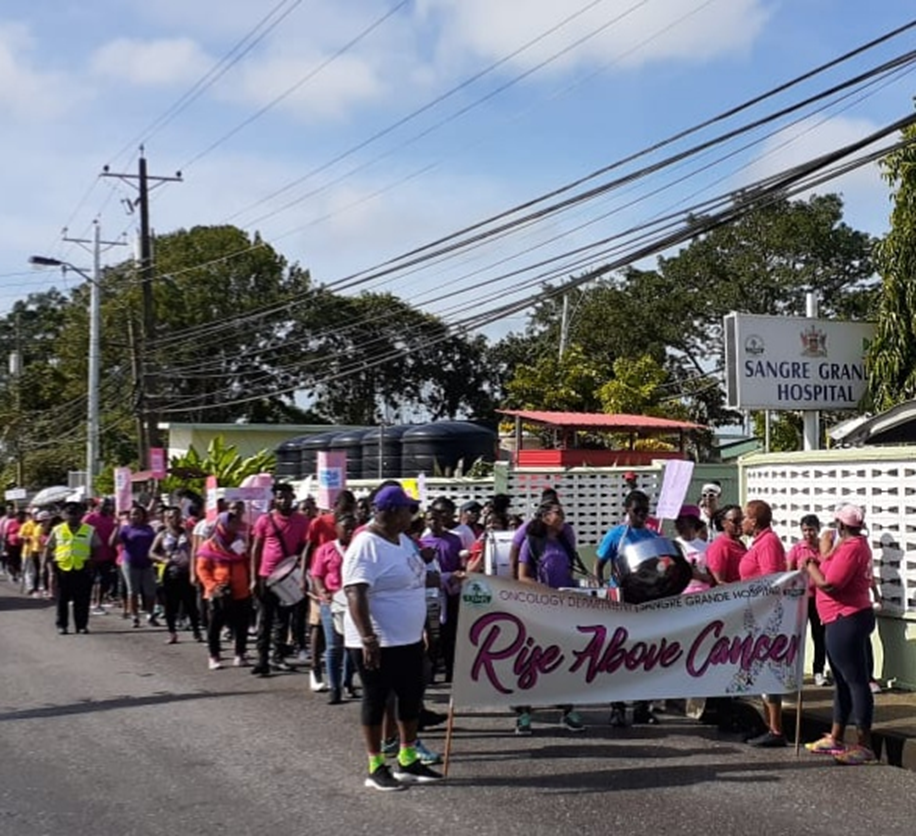 ERHA staff, clients and members of the public at Health Walk in observance of Breast Cancer Awareness Month.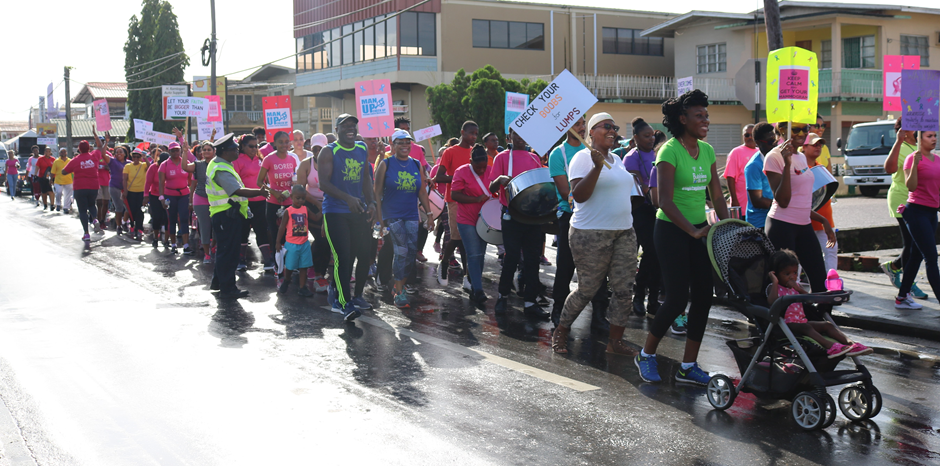 Participants stride through the streets of Sangre Grande to raise cancer awareness.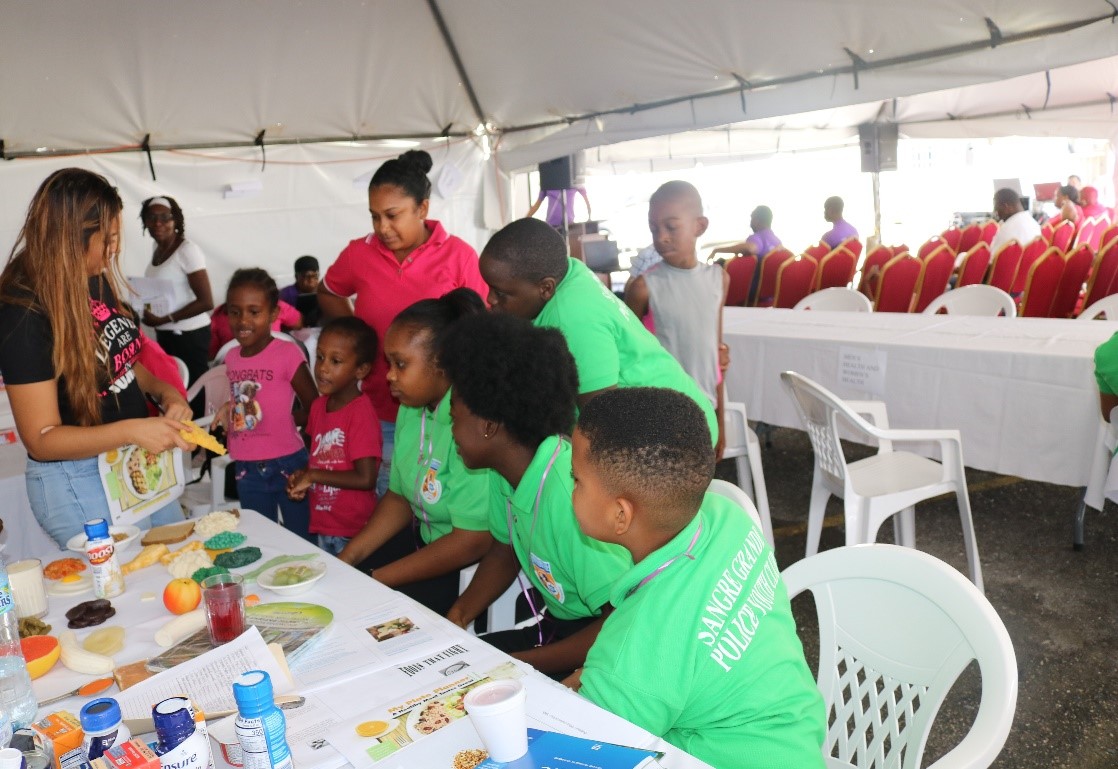 Charlene Pattoo-Sooklal, Dietitian demonstrates healthy foods to members of the Sangre Grande Police Youth Club.
Participant at Health Fair gets a blood test at the Medical Laboratory Department's display booth.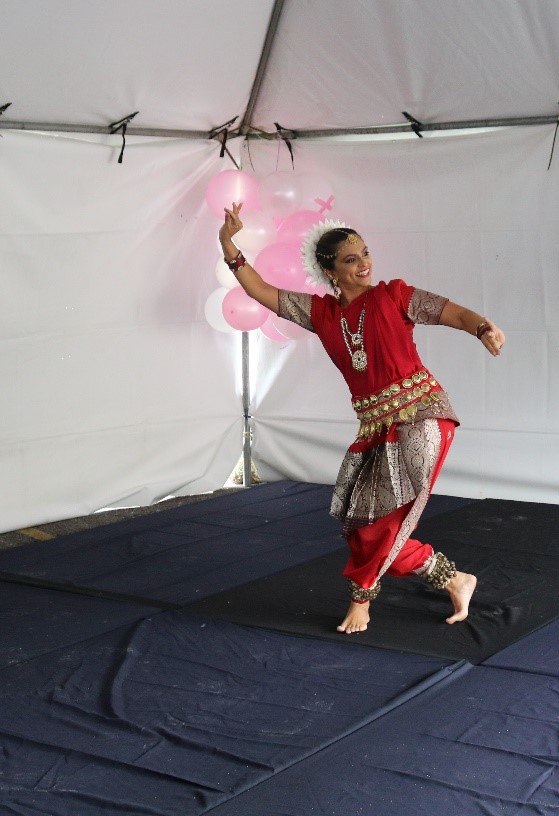 Sonia Seecharan- Raphael, General Manager Human Resources performs a devotional dance.
Candice Pierre-Sooklal, Cancer Survivor gives a heartfelt testimonial on her journey as an Oncology client as her daughter stands by her side.