Major successes such as the completion and commissioning of the Sangre Grande Enhanced Health Centre, installation of a new CT scan machine with requisite infrastructure at the Sangre Grande Hospital were some of the key initiatives highlighted by Ms. Esme Rawlins-Charles, Chairman of the Board of the Eastern Regional Health Authority (ERHA) at the Public Board Meeting.
The meeting was held on November 14, 2019 at the Sangre Grande Civic Centre in accordance with Section 12 of the Second Schedule of the Regional Health Authorities Act.  It provides an opportunity for the ERHA to review its performance, present its future plans and most importantly receive feedback from stakeholders with a view to improve services to our clients.
Chairman Rawlins-Charles also informed the meeting of the commencement of the construction of the new Sangre Grande Hospital which will assist in providing quality healthcare to improve the lives of our clients.  She also indicated that the Authority is focusing on the Ministry of Health's plan to re-position health care back to the Community in order to remove the burden on secondary care.  In this regard, the ERHA has enhanced its services in a number of areas to increase accessibility by clients and to improve the diagnostic timeframe.  These services include among others community ophthalmology, x-ray and dental services at Toco Health Centre; dental and x-ray services at Valencia and Cumuto Outreach Centres. Additionally, an Electronic Pharmacy System and a film-less x-ray system were created to increase service delivery.
Chairman also pointed out that the Authority has constructed a rain water harvesting system and have improved the electrical supply and sewer system in multiple facilities in an effort to build resilience to ensure uninterrupted 24-hour healthcare to clients in remote areas.
Mr. Ronald Tsoi-a-Fatt, Chief Executive Officer provided information on major initiatives the Authority has embarked upon to strengthen its processes and systems geared towards improving the quality of healthcare provided. Also senior members of staff also reported on achievements and planned initiatives in their respective areas.
Community members, stakeholders and clients were also given the opportunity to share commendations and raise questions or concerns to the ERHA's Board of Directors and Management Team.
The event was attended by clients and staff as well as key stakeholders and representatives of community groups and organizations within the region.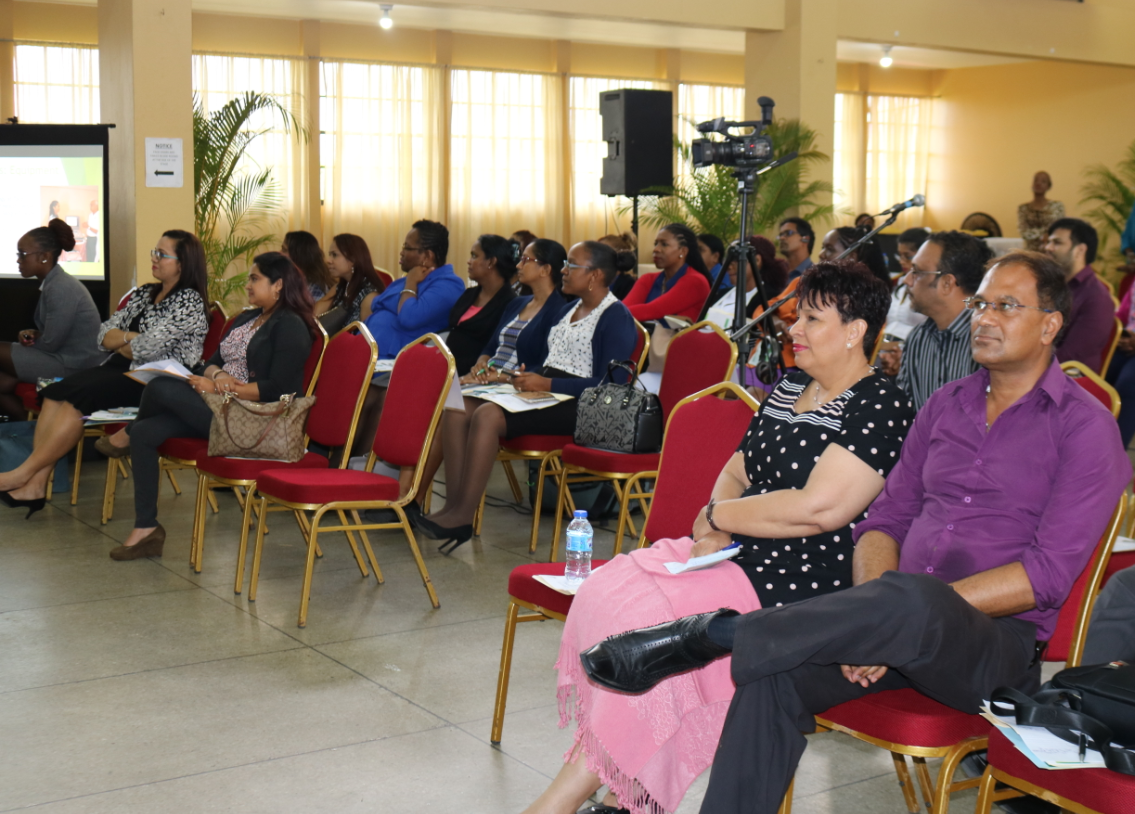 Audience at the Public Board Meeting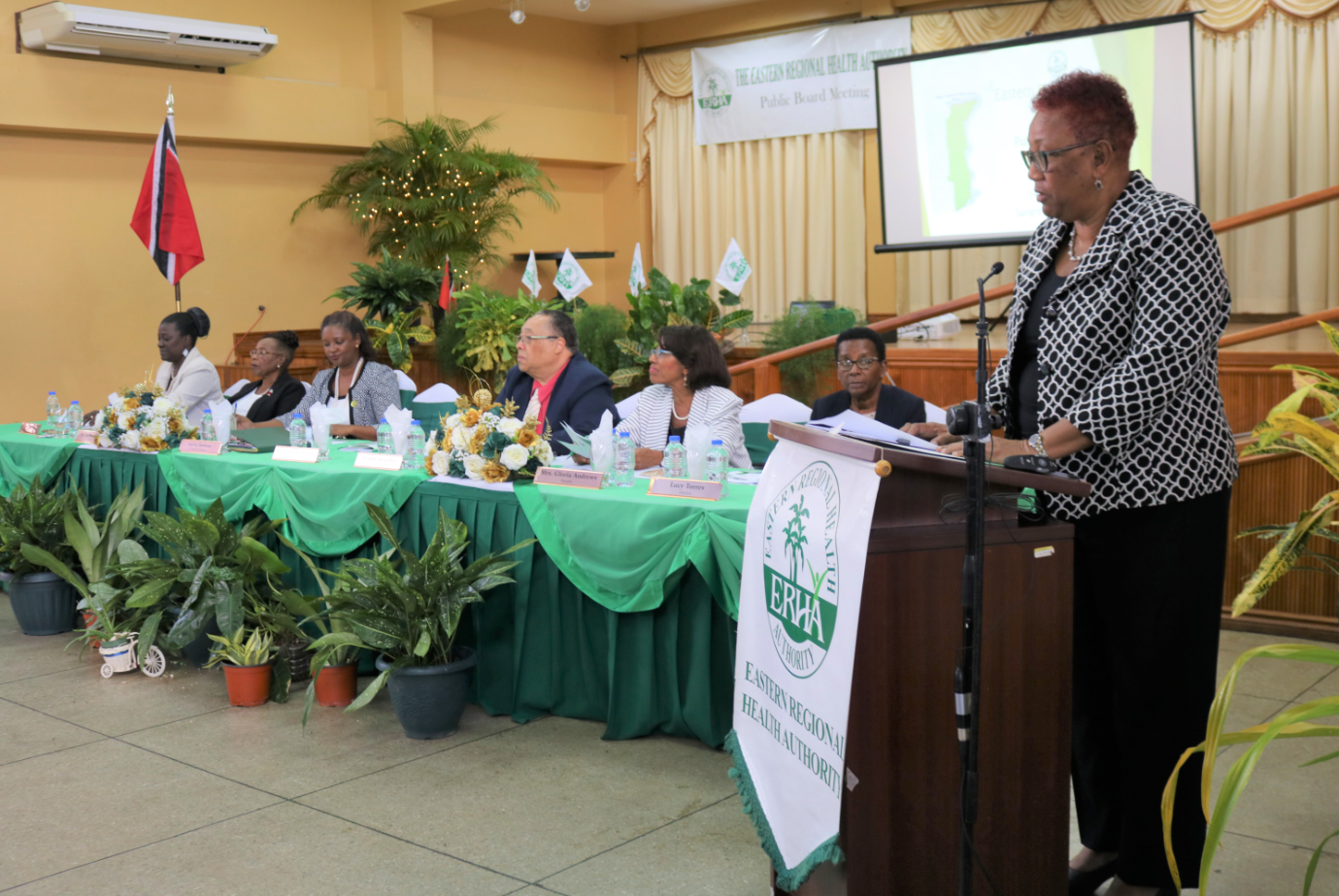 Ms. Esme Rawlins-Charles, Chairman, delivers an address as members of the Head Table look on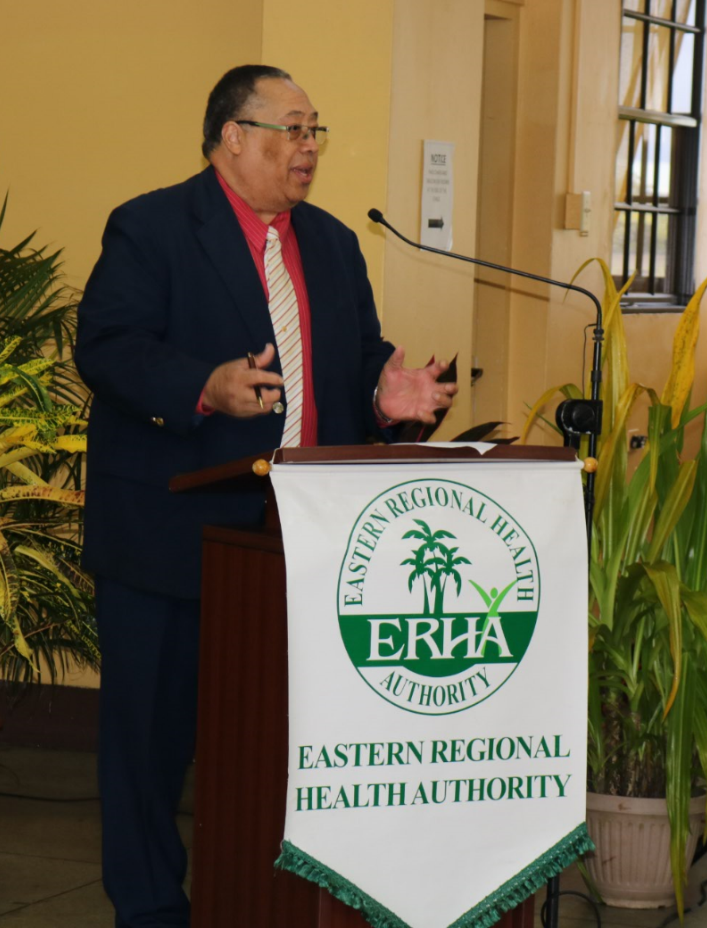 Mr. Ronald Tsoi-a-Fatt, Chief Executive Officer delivers a presentation on the strategic overview of the ERHA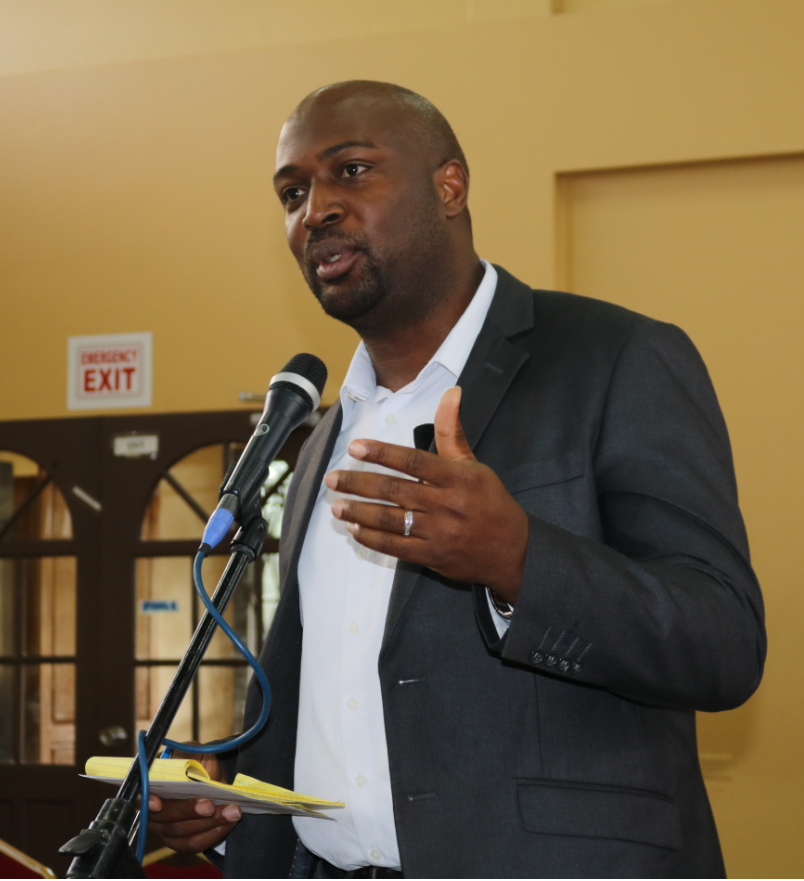 Mr. Idi Stuart, President of the Trinidad and Tobago Registered Nurses Association, shares his views during the Open Forum segment